In glance User interface is the first part that create charm & interest in end user. Our Web & Graphic house already established a benchmark in promoting our prestigious client-age that include small business to big enterprise at domestic & overseas level.
In today's wired world, mere web presence is not enough to garner the attention of the customers. Your website needs to attract, retain and maintain the interest of the customers. A great website will grab the attention of a casual browser and address their specific needs. It should contain enough information for them to continue navigating the website. It should make the browsing activity a simulating experience designed to satisfy their needs. We offer website design and development to create websites that reflect your vision accurately, and convey the right message to the potential customer. We combine the advantages of stunning imagery, clear content, easy navigation, friendly search and dynamism to create websites that are guaranteed to succeed.
Our Static website designs are suitable for clients who need nominal presence on the web or establish initial contact with clients. We make it simple and user friendly by using minimal scripting and HTML coding.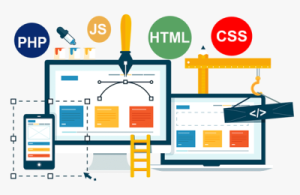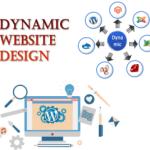 Our dynamic website designs and development result in dynamic websites that are designed to enhance the ability of the user to interact effectively and elicit necessary information with ease. Our dynamic website design solutions are search engine optimized, database driven, e-Commerce enabled websites, intranets and extra nets.
Our website redesigning services do not just improve the aesthetics but improves the overall usability. It results in increasing the credibility of a client's business and improves existing online presence. We offer complete website redesign services with elegant looks and updated content, along with regular updates and maintenance for client's website. We research the usability and conversion analysis of existing and proposed websites, giving it a contemporary feel.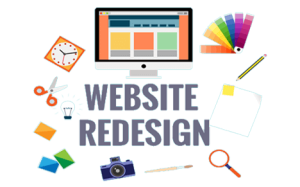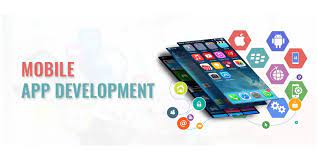 Mobile Application development for Android Platform
Gevinst provides Mobile Application development for Android Platform. Android provides support of Java Language for developers. So that Mobile Application Developers can build third party applications on Java which can run on Android Platform. Android is the framework developed by Google and Open Handset Alliance. Android is software platform as well as Operating System. It is basically designed on Linux Operating system.
Enterprise Java Applications Development
Our Mobile Application Developers has leverage experience in mobile application Development using JAVA language and Android framework. We have a proficient expertise in creating android application / mobile applications, testing in a simulator, and porting to mobile devices.

Android does not differentiate between the phone's core applications and third-party Applications, So that Android provides vast area of Application Category like:-
Communication
Application
Office/Business Application
Utility Application
Multimedia Application
Internet Application
Fun Application
Travel Application
Security Application
We also provide support of WiFi and GPS dependent application for Android Platform. Android has rich support for Audio / Media types and Graphics. It has rich support of its core library for developers to build third party applications.
iPhone Application Development
Gevinst has expertise in iPhone Application Development. We also specialize in iPhone Content Development, HTML Pages, Graphics and iPhone Mobile Website Development. iPhone is Revolutionary device which is designed and marketed by Apple Inc. iPhone provides downgraded version of OS framework to Mac OS X framework. iPhone has Cocoa Touch Framework.