Introducing TrackMyWay, the Ultimate Tracking App: Ensuring Child Safety with Advanced Parental Control, Child Monitoring, and Mobile Tracking Our futuristic GPS tracking software development combines user-friendly technology and geo-fence features to deliver excellence. You can track the child location and fleet monitor using our TrackMyWay App
Stay connected with your child's movements in real-time and set virtual boundary geofences for their safety. Our TrackMyWay app, which not only ensures your child's safety but also provides a comprehensive history management feature. Embrace the future of child protection with our business-standard tracking app, equipped with an SOS(Emergency) alerts feature to help you stay prepared for emergencies.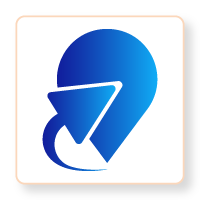 Keep track on the particular location of your child anytime, anywhere with our real time tracking that works indoors and outdoors.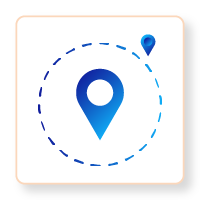 Set virtual boundaries on the app's map to create safe zones for your child. Receive instant alerts if they enter or exit these "circle of safety".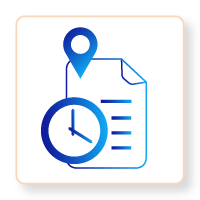 Access an extensive log of your child's past locations, enabling you to review and analyze their movements, providing valuable insights and overall safety.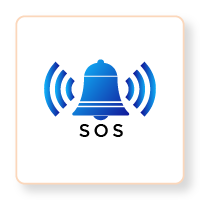 Configure emergency contact details and receive alerts when your child exits the circle of safety, allowing you to provide immediate assistance.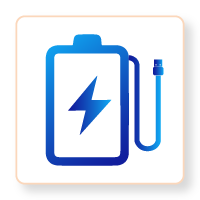 Employ power-saving techniques to optimize battery usage on both the parent and child devices, to ensure uninterrupted tracking.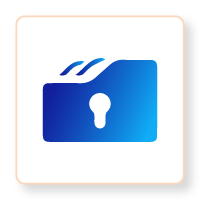 Implemented robust encryption protocols to safeguard all tracking data, maintaining privacy and protecting sensitive information.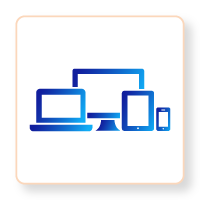 Support wide range platforms, including smartphones and tablets, to ensure seamless tracking across multiple devices.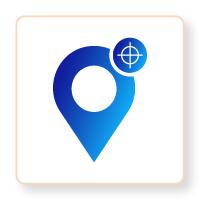 Control over privacy, the user being monitored can choose to toggle the Tracker on or off, empowering them to manage their individual privacy.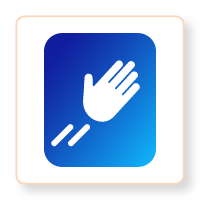 Provide an intuitive and easy-to-navigate interface for both parents and children, enhancing user experience and accessibility.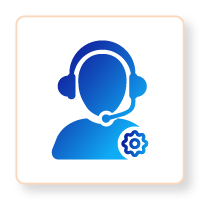 Offer reliable customer support to address any queries or issues, ensuring a smooth and hassle-free user experience.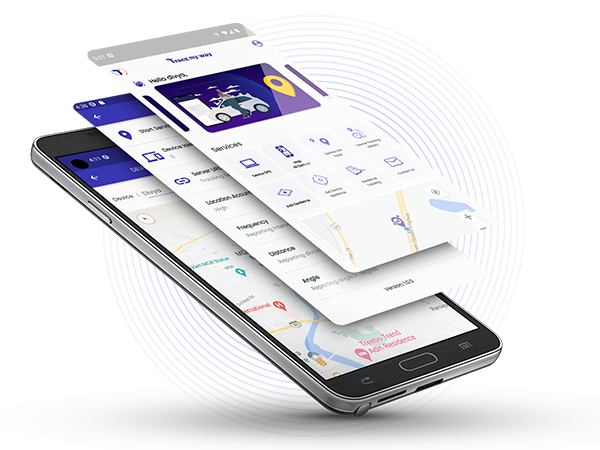 Why choose Our TrackMyWay over other Tracking apps?
Unmatched Safety and Parental control with advanced GPS Tracking Software Development. Experience the unparalleled advantage of our tracking app, designed with precision to fulfill your every need. With advanced parental control and child tracking features, you gain the power to safeguard your child's safety.

Utilize our state-of-the-art mobile tracking technology, fortified with geo-fencing capabilities, to create safe boundaries for your children. Stay ahead of future technology as we continuously innovate our GPS tracking software development. Don't settle for ordinary tracking apps when you can have the extraordinary. Join us and embrace the future of child protection, ensuring their safety while encouraging their independence.
Benefits of using TrackMyWay app
GPS Tracking Technology's Versatile Applications
GPS has become more common and essential term across all industries. GPS technology has also revolutionized a variety of sectors. 
GPS tracking software development drives these advancements, utilizing future technology to deliver accurate, real-time tracking solutions across industries, ensuring efficiency, safety, and improved decision-making.
Tailored Tracking App development for your Business
we possess the expertise and resources to create a tailored tracking app based on your specific needs and industry requirements. Our team of skilled professionals excels in GPS tracking software development, enabling us to design a customized solution that aligns perfectly with your business goals. Whether you're seeking a parental control child tracking solution, cattle, pet, wild animal, fleet management, asset or a mobile tracking platform, we can craft a high-quality, feature-rich application that caters to your unique requirements.
Setting Up The TrackMyWay App For Safe Kids Is Easy