Gevinst mainframe support services give organizations the flexibility, cost-effectiveness, and processes they need to keep up with evolving market needs. We employ experienced and qualified mainframe support professionals. provide clients with continuous end-to-end mainframe surveillance and assistance around the clock.
MVS Administrator:Installs, updates, and maintains IBM, SMP/E tasks, ISV, and OEM software. Mainframe terminal functions such as IPL, TCP/IP, and VTAM operations are possible, as are multiple clients in a parallel sysplex environment.
Security: Our experts are well-versed in the security methods RACF, ACF2, Topsecret, and SAF.
Mainframe Database Services: Our DB2 specialists have extensive expertise and are DB2 certified. Installation, upgrade, PTF/APAR, and quick patches for DB2. Gevinst database administrators are experts in UTS conversion, backup and recovery, database optimization, and database design.
CICS Admin: CICS implementation, upgradation, configuration, and administration.

Storage Administration: DFHSM setup/management, extensive "hands-on" data store experience. Assist in keeping archives and client solutions up and running. Aid in the ongoing development of the core storage strategy. Planning, administration, and implementation of storage and backup management software and hardware platform installations, updates, and maintenance services.
Mainframe Scheduling/Operation: We folks have an extensive understanding of different scheduling tools such as Control M, Zeke, and cA 7. We have a dedicated console monitoring team.
Mainframe Automation: Our automation team is skilled in a variety of various tools and languages, including REXX, Assembler, etc. The automation team co-op with different teams to identify their areas of concern, understand the environment, and automate wherever possible.
Mainframe Capacity Planning: Business Considerations, System Components, Establishing a Performance Baseline, WLM Metrics, Forecasting Methods, and Applications Scalability and Capacity Planning.
Disaster Recovery Services
With evolving technologies, the profit margins of technology-driven business models are constantly decreasing, and with growing competition, the number of workplace applications that can be classified as 'mission critical' has skyrocketed. Today's Business demands high standards of reliability and availability from your IT applications. Your Disaster Recovery (DR) strategy must develop lightning fast in order to adapt to the changing business environment. You need DR systems that are capable of not only dealing with complicated adverse circumstances, but also determining your DR requirements on a continuous basis.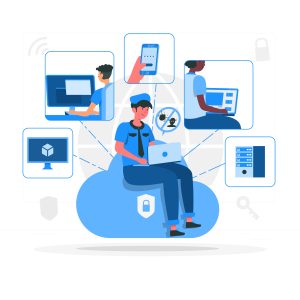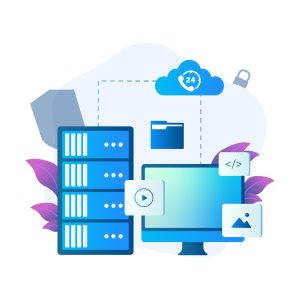 Remote Management Services
Is your mainframe workspace out-dated, making it challenging to keep up with hardware & software updates and licensing? Allowing our experts to handle your mainframe while it stays in the structure of your building reduces the migration effort and risks. Using standardized tools and our proven processes and procedures, our professionals virtually and securely link to your mainframe structure with no disruption, becoming a valuable addition to your IT team.
When in-house resources are lacking or too expensive, enterprises can rely on Gevinst to remotely handle their IBM i system and infrastructure. We can help you set up and manage an efficient, scalable IBMi system. We offer distant IBM i management services from our state-of-the-art data center in Raleigh, NC. Contact Gevinst for more precise details on our IBMi management services.

Benefits of Linux on the IBM z:
Reduced hardware expenses due to fewer overall servers.
Lower licensing expenses by reducing the use of private operating systems.
 Security is fundamental to the design of Z and Linux.
Efficient execution by the company that is well-versed in Linux on the IBM z platform.
Centralized management of computer resources using tried and true tools.
Our technical professionals are more efficient, with each technician capable of assisting a larger group of employees.
Linux on IBM z Features
Increased system worth.
Add/Delete virtual systems at will.
Stable and robust operating system.
Best in class hardware reliability.
Significantly reduced facility footprint.
Emulation of any hardware setup.
Setup Flexibility.
Increased system security.