Gevinst mainframe operation support services provide organizations the flexibility, cost-effectiveness and processes they need to meet changing business needs. We have skilled and certified mainframe support professionals. provide customers with 24/7 continuous end-to-end mainframe monitoring and support.
Gevinst mainframe support services
MVS Admin: Installing, upgrading and maintaining IBM, SMP/E tasks, ISV and OEM software.Supporting mainframe console operations. Supporting multiple clients in a parallel sysplex environment, IPL, TCP/IP and VTAM administration.
Security: Our staffs are expertise in RACF, ACF2, Topsecret and SAF security tools
Mainframe Database Services: Our DB2 experts are well experienced and certified in DB2. DB2 installation, upgrade, PTF/APAR and hot fixes. Gevinst DBA's are specialist in UTS conversion, Backup and Recovery, Database tuning and database design.
CICS Admin: CICS installation, upgradation, setup and CICS administration
Storage Administration : DFHSM setup/management, provide Extensive "hands on" data storage expertise. Assist in maintaining uptime of storage infrastructure and customer solutions. Contribute towards the on-going development of the core storage strategy. Planning, management and execution of installations, upgrades and maintenance fixes for storage & backup management software and hardware platforms
Mainframe Scheduling/Operation: We folks are having depth knowledge in various scheduling tools such Control M, Zeke and cA 7..Etc.We have specialized team for console monitoring
Mainframe Automation: Our automation staffs are expertise in different tools and languages, such as REXX, Assembler, etc. The automation team works with the different teams and identifying their painful area, understanding the environment, and automating wherever it is possible.
Mainframe Capacity Planning: Capacity Planning Business Considerations, System Components of Performance Establishing a Performance Baseline, WLM Metrics, Forecasting Methods, and Applications Capacity Planning and Scalability.
Disaster Recovery Services
With emerging technology driven business models, continuously reducing margins and growing competition, there has been an massive increase in the number of enterprise applications that can be defined as 'mission critical'. Business today demands exacting standards of reliability and availability from your IT applications. To adapt to the changing business environment, your Disaster Recovery (DR) strategy needs to evolve quickly. You need DR systems that are not just effective in handling complex adverse scenarios, but can also proactively assess your DR needs on a continuous basis.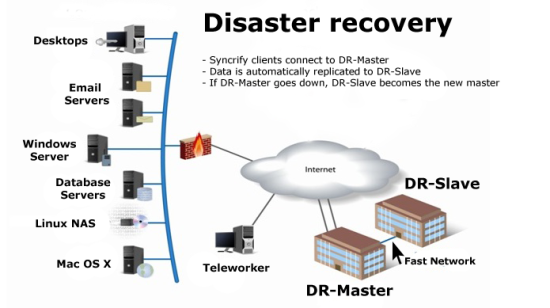 Remote Management Services
Your mainframe workforce is aging or retiring, and it's difficult to keep pace with hardware and software upgrades, as well as tracking licensing. Let our experts manage your mainframe while it remains in your facility, reducing migration work effort and risks. Working with standardized tools and our proven processes and procedures, our professionals remotely and securely connect to your mainframe environment with no disruption, becoming a valuable adjunct to your IT team.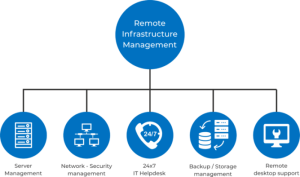 When in-house resources are not available or too costly, enterprises can rely on Gevinst to remotely manage their IBM i system and infrastructure. We can assist you in creating and managing an optimized, scalable IBM i environment. We provides remote IBM i administration services from our state-of-the-art data center in Raleigh, NC. For more information about our IBM i administration services, contact Gevinst.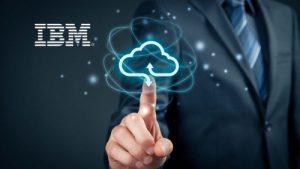 Benefits of Linux on the IBM z:
Reduced hardware costs due to fewer total servers
Lower licensing costs with the minimization of proprietary operating systems.
Security is fundamental to the architecture of z and Linux
Efficient implementation by the company that knows Linux on the IBM z implementation best
Centralized management of computer resources with proven tools
More productive technical staff with each technician able to support a larger pool of employees
Linux on IBM z Features
Enhanced value of system investment
Add/Delete virtual systems at will
Stable and robust operating system
Best in class hardware reliability
Significantly reduced facility footprint
Emulation of any hardware configuration
Flexibility of configuration
Increased system security
Simplified operations management
Efficient allocation of computing resources