Gevinst strategizes your process with the greatest IoT software development team, from connected devices and sensors through lifecycle management & connection. The Gevinstians have been outfitted with a futuristic in-house tracker.
Our TrackMyWay app was created for both mobile and the web. It is engineered to track your close-to-heart ones even when you are not close-to-them. Sometimes, its better than a phone call away. Gevinst employs cutting-edge digital technology to create timeless products.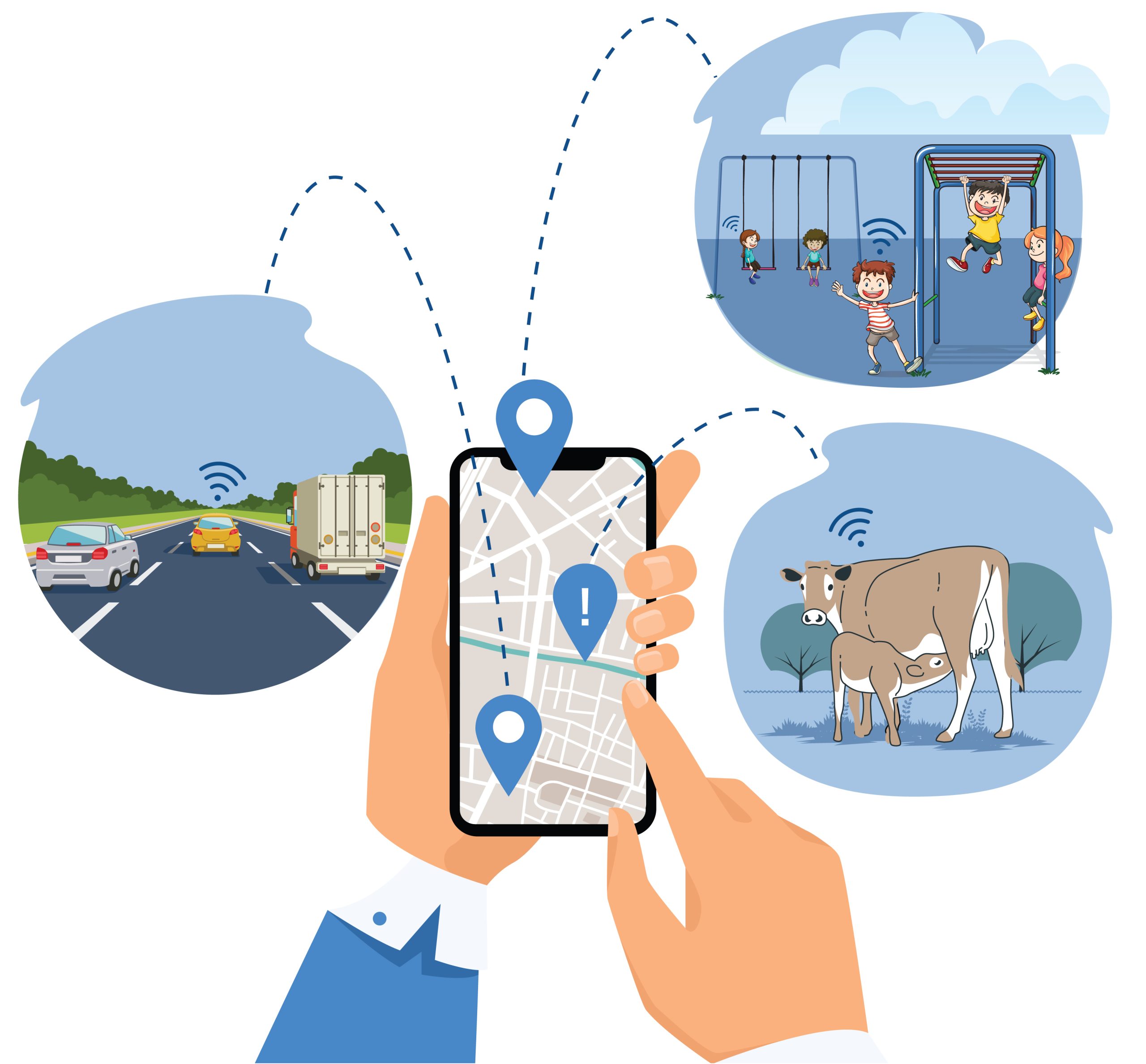 We're accelerating digital transformation with our IoT and workflow solutions. We are well-known for our Geo-fencing IoT technology, combined with the cutting-edge solution you can monitor your assets, pets( Cattle monitoring ), vehicles, nears and dears( especially for kids monitoring ).
Be aware of their location 24/7, or optimize your daily routine pattern. Our IoT applications with GPS and geo-fencing features will help you notice immediately, when your assets, pets, vehicles and dears goes out from the regularly set parameters range. So you can take action pro-actively before any risk breach happens.
We also provide SOS (Save Our Ship to Security Operation System) support through our TrackMyWay App. SOS Emergency services are used in cases of urgency to notify your emergency contact that you need them right now.
We are gradually dedicating more time to work these days, resulting in less time spent with our family. This has made it difficult to keep track of their activities.
We offer affordable child monitoring systems, so you don't have to worry if you lack parental supervision over your child. Our TrackMyWay app will notify you if your child walks too far away and/or outside the "circle of safety" during your absence. This IoT solution can be tailored to your specific needs. It may also be used to keep track of your on-field employees.